Photography Program
for Pediatric Cancer Patients
With this program we will help children living with cancer develop their artistic vision through the art of photography.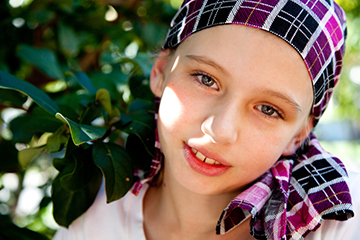 Program Description
The program is totally free of costs to the students.
Student ages: 8 to 12 and
13 to 18.
Group size: 12 students.
The course duration is six weeks, consisting of 6 two-hour classes. These will include expert photographers and special guests.
Program Overview
We will offer each child individual attention with structured yet relaxed lessons and assignments specifically geared towards augmenting photographic skills and vision.
The students will acquire practical experience while our photographers teach them the basic principals and techniques of photography.
The students will be given weekly assignments. We will publish photos from their assignments in the Fotomission Kids online gallery.
Upon completion or the course, each student will present six photos to the program's director for evaluation, critique and inclusion in the exhibition.
There will be an annual event and exhibition of the Fotomission Kids group in a gallery or museum setting to show the student's works. This event will also serve to raise the level of awareness towards pediatric cancer.
We ask that anyone wishing to help get in touch with us. In addition to corporate sponsors and individual donors, we are looking for volunteer assistants who want to work with the kids.
Together we can make a difference in the lives of these children.
Fotomission Kids is a program that helps pediatric cancer patients develop their artistic vision through the art of photography. It is part of Fotomission, a volunteer operated 501 (c) (3) non-profit organization dedicated to teaching and promoting photography, as well as producing artistic and documentary exhibitions, publications and online presentations of significant and socially conscious photographic endeavors.